Posted by Theo Heselmans on January 9th, 2008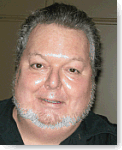 Bert Gilles, a friend of mine, and a gifted wine taster and writer, wrote a great article about the pleasure of tasting versus the arrogance of so-called professionals. I liked it so much, I translated it (liberally) for you:

What is this thing called 'Tasting Pleasure' ?
It's essentially the pleasure the wine-lover experiences during the discovery of a beautiful, harmonious new wine in the glass: the clarity, the sparkling of the sight, the surprising depth and diversity of sometimes unprecedented aromas, their harmony above all, ranging from fruit to spices. And finally the apotheosis: a sometimes modest, timid start that explodes into a festival of smell- and taste sensations which endlessly touch and thrill tongue an mind.
It's this eternal game of surprise and admiration that characterizes the true lover - literally 'amateur'; this pleasure even increases when the quest in the glass is carried out with related souls. Discovering that one special bottle together, impartially, respectfully listening to each other: shared bottle, shared joy !
But even if the wine, announcing itself with drum roll as 'super', conjures associations with the urine of a fatally ill fairground horse, then this grievous conclusion is only half as bad, if shared.

How stark a contrast the attitude of the real amateur against the arrogant snobbism of a self-proclaimed 'professional' while reading a critical analysis of a bottle from his catalog, rejects this criticism slightingly as 'typical for amateurs'. Not because the analysis is incorrect, but because of the exposure of an overrated praise for a third-rated product.
Category: Wine |

Technorati: Wine
Comments (1)
1 Responses
on 9/01/2008 18:06:47Katrijn

Nice picture! (ik had er copyright moete opzette...) ;-)
Leave a Reply