Posted by Theo Heselmans on October 13th, 2010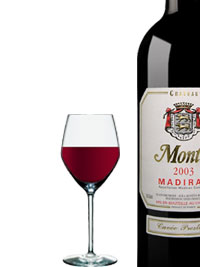 I know I'm blogging a lot about wine lately, and until the Italian wine course is finished (end of October), you'll have to bear with me.
Today however, I'm not going to talk about Italian wines.
Yesterday in my wine club, I did a presentation about Tannat. This is a red grape, that mainly is being used in the South-West of France, predominantly in Madiran, and also in Uruguay, where it constitutes 30% of the country's wine production. As the name suggests, it produces a very tannin-rich wine. The tannat wines used to be pretty heavy and robust (read: hardly drinkable). Due to a guy called Alain Brumont, who introduced new methods around the 80s, tannat became much more accessible.
The 3 wines we tasted from Uruguay were very smooth, and way better than expected (2 from Stagnari, one from Bouza).
We had one from South Africa (Mooi Bly), that was delicious too.
But the best 2 wines we had came from Madiran, from Château Montus (and the winemaker is this Alain Brumont!). The 'Prestige' was one of the best wines I've ever tasted! I gave it a score of 18/20. Being from 2002, it was remarkably young, full of potential, and yet even now a great drink. Not cheap (over 40 EUR), but absolutely worth it!
Category: Wine |

Technorati: Wine
Comments (0)
0 Responses
No Comments Found
Leave a Reply