Posted by Theo Heselmans on May 19th, 2008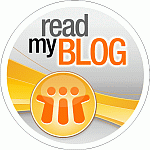 Denise Shaw, a Notes 8 graphic artist, working with Mary Beth Raven, created this great artwork for the buttons I want to distribute at the coming ILUG.
Thanks again Denise.

This is the idea behind it
(it originated here: Meet the bloggers lounge at LS09):

We, bloggers, are sociable people (introverts or not),
and like to chat with like-minded (human) beings.
If you, or anyone attending ILUG would see a gal/guy wearing this button,
it tells you that it's OK to come up to us and say hello.
It is NOT intended to identify an elite group of people.
You should know however that many of us bloggers haven't met most of the others in the flesh, so we love to say hi to each other too.

So if you run into me at ILUG (I stay at the Camden Court Hotel, and arrive Tuesday evening), ask for your button (and buy me a Guinness (just kidding, as I want to attend some sessions sober)).

Hope to talk to all of you.
Category: Lotus Notes Domino |

Technorati: Lotus, Notes, Domino
Comments (6)
6 Responses
on 19/05/2008 12:21:49Ulrich Krause

Great idea. Looking forward to seeing you at ILUG ...

on 19/05/2008 12:29:45Richard Shergold

I think I need to take dozens of "I read YOUR blog" buttons with me.

on 19/05/2008 13:21:58Martin

Looks really nice, see you there.

on 19/05/2008 15:07:45Keith Brooks

Ah, now for those of us unable to attend, who will send them our way?

Anyone from Florida going to ILUG that wants to bring me one back, let me know.

on 19/05/2008 15:29:11Bruce Elgort

Very nice Theo. Can't wait to see you again.

on 19/05/2008 17:27:33Vitor Pereira

Nice work, Theo and Denise. See you soon.
Leave a Reply