Posted by Theo Heselmans on January 26th, 2009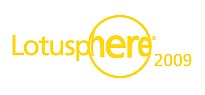 After getting approval I can now share with you the (winning!) application I submitted for the Teamstudio Spotlight Award 2009. The eSurvey tool is a very flexible domino application to create, manage, deploy and analyze surveys. The application itself was developed for 'Ernst & Young', one of my customers. It remains their property, so I cannot sell or share the app itself. Note that the version of the essay I publish here contains a few more screenshots, and a slightly adapted text, as I added a few features afterwards, which I did show to the jury.
Oh yes: it works with version 6, 7, and 8 !
These were the considerations for the Teamstudio Spotlight Award:
1. Complexity of task performed
2. Degree of automation
3. Size of user community
4. Business value
5. Creativity and innovation of design.

If I find the time, I intent to re-create eSurvey from scratch, using XPages and Dojo.
FYI: I bought 2 Dojo books in Orlando:
The Dojo Toolkit (Visual Quickstart Guide, Steven Holzner) from Peachpit Press: basic introduction (which I finished on the flight home)
Dojo: The Definitive Guide (Matthew A. Russell) from O'Reilly: very thorough. Good in-depth tutorial and reference
I just can't wait to get started ;-)
Updated: Teamstudio issued a
press release
.


Here's the eSurvey write-up:
eSurvey_SpotlightAward_v2.doc
Category: Lotus Notes Domino |

Technorati: Lotus, Notes, Domino
Comments (3)
3 Responses
on 27/01/2009 7:34:39Ulrich Krause

Looks like a well designed, modern application.

on 29/01/2009 15:41:11Tom

Dikke proficiat Theo!

Nice done! Ik wist niet dat jij achter het ontwerp van eSurvey zat.

on 21/07/2014 11:32:37rajeshdhnashire

Amazing article i must say, very informative!! Please keep us updated. Thanks!!!
Leave a Reply