Posted by Theo Heselmans on March 19th, 2008
Stephan Wissel and Kevin Pettitt found a great site called World 66, were you can create your own map of the world, with the countries you've visited marked in red.
This is my map: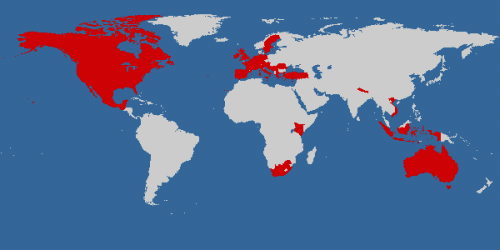 I'm glad there's still a lot of places left to visit !
Try it yourself.
Category: Personal |

Technorati: Personal
Comments (0)
0 Responses
No Comments Found
Leave a Reply