Posted by Theo Heselmans on February 7th, 2010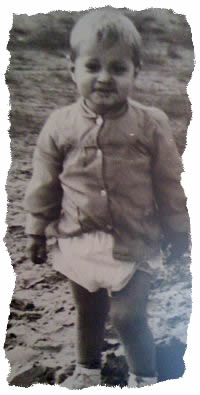 Yes it's true: I've turned fifty today, and the world kept spinning :-)
It might be a milestone for me, but a non-event for most of the galaxy.
Nevertheless, reaching 50 started me thinking (a but more than I usually do).
When I look back I realize how blessed I've been. I could complain or weep, but I'm just grateful for those past 50 years.
I've met some amazing people, and I still do every day. I've learned so much, and I'm glad I can pass it on to others.

Here's a list of what I consider milestones in my live:
1960: (Feb 7th) was born in my home town Tessenderlo, Belgium at 1.50h (am)
1977: played with a computer for the first time (a Tandy TRS-80)
1982: got married to Hilde (almost 28 years now: thanks love)
1983: bought my first computer (an Apple IIe)
1983: got my degree as an Industrial Engineer (focus on IT)
1984: bought my first Macintosh (a Macintosh 512K)
1985: started using MS Excel
1987: co-founded a company called Gnosis (still exists today as Merant)
1988: bought a house in Olen, Belgium (still living there)
1993: started working for Vers a Versa
1993: learned about Lotus Notes for the first time
1995: went to my first Lotusphere in Orlando (15th time in 2010)
1998: got bitten by the wine bug (thanks for that, Yves)
2001: started my own company: Xceed (should have done this sooner)
2007: started blogging and got introduced to the Lotus community
2009: got involved in the BLUG
2010: turned fifty
Do you agree that these are milestones ?
Have you got some that could apply to me too, and I should have mentioned ?
What are important milestones for you ?
Let me know.
Category: Personal |

Technorati: Personal
Comments (16)
16 Responses
on 7/02/2010 10:47:22Paul Mooney

A very happy birthday sir

Nobody can agree or disagree with your milestones. They are yours and I'm happy to see you had so many!

P.

on 7/02/2010 11:10:45Ulrich Krause

HAPPY BIRTHDAY!!

I have passed this milestone in October 2009 ...

on 7/02/2010 11:21:35Werner Motzet

Happy Birthday to you.

I hope you celebrate this with a(big) party?

And its a good time to look back and also to look forward for the next 50 Years and (mor than 15 LS)

on 7/02/2010 13:02:16Ben Poole

A very happy birthday to you Theo! And those are splendid milestones :-)

I trust you will be opening a bottle (or two) today?

on 7/02/2010 14:36:09Julian Woodward

Happy birthday Theo. I hope you have a great day, and thank you for sharing your milestones: interesting reading. As for mine ... I'll share those when I'm 50 :-)

on 7/02/2010 16:54:43Mitch Cohen

Theo - happy birthday hope it is a great day. Enjoyed the list of milestones. I am a few years behind you, but my first computer was also an Apple IIe :)

on 7/02/2010 16:58:32Tim Tripcony

Happy birthday and congratulations!

on 7/02/2010 17:18:19Kevin Pettitt

That's quite a good list Theo - happy birthday my friend! I know you'll be raising a few glasses to celebrate :-)

on 7/02/2010 23:36:02David Leedy

Happiest Birthday to you Theo! It was great meeting you at Lotusphere. Love the post about your milestones. I also played with a TRS-80 and my first computer was an Apple IIe.

May you have many more milestones in the next 50 years!!!

on 8/02/2010 3:43:30Steve Breitenbach

Happy Birthday Theo... It was a pleasure meeting you at Lotusphere and playing Mini Golf with you at the Blogger Open. While I am a few years behind you, my first computer was a Commodore Vic-20.

Steve

on 8/02/2010 4:18:23Richard Schwartz

Happy Birthday! I'll be following you to 0x32 in a few months.

on 8/02/2010 9:17:17Grant Norman

Happy birthday for yesterday Theo. Was great to meet you at Lotusphere and look forward to catching up again.

on 8/02/2010 9:49:44Jake Howlett

Happy 50th Theo!

on 8/02/2010 16:19:31Paul Van Cotthem

Theo is the only person I've met who was born on the exact same day as myself, Feb 7 1960.

The odds of meeting someone of whom you know they were born on your birthday (day, month, year!) are very small indeed.

on 11/02/2010 9:21:18Leen Mercelis

Hi Theo,

Ik ben wel enkele dagen te laat, maar alsnog een super gelukkige verjaardag! 50 is echt wel een hele "milestone" he! Hopelijk gaat alles goed met jou en Hilde.

Ik denk nog dikwijls terug aan de leuke tijd bij Gnosis. Het was echt geweldig om met jou samengewerkt te mogen hebben.

Take care

Leen

on 3/08/2011 23:23:31filesonic

The odds of meeting someone of whom you know they were born on your birthday (day, month, year!) are very small indeed.
Leave a Reply