Posted by Theo Heselmans on October 2nd, 2010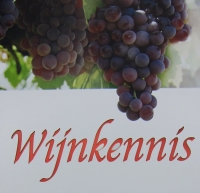 The previous 'Italian Wine' lesson introduced
Italy in general.
This time we covered the North-West of Italy: Valle d'Aosta, Liguria, Lombardia and the famous Piemonte, where Nebbiolo is king.
Again, we learned a lot during the theoretical part of the evening. I was really amazed about the number of DOCG and DOC for these regions, on top of the staggering amount of indigenous grape varietals. We tasted a pretty good Franciacorte, some basic whites, one bad Dolcetta (slightly corky smell), a decent Barbaresco and one exquisite Sforzato di Valtellina. Why are most of these superior wines so expensive?
These are the wines we tasted:
| | | | |
| --- | --- | --- | --- |
| An OK bubble from Franciacorta | A simple white from the Gavi DOCG, based on Cortese (we expected better) | A rather unripe Arneis from the Roero | A corky/musty Dolcetta d'Alba from Piemonte. Should have been fruity. |
| A Langhe Nebbiolo. OK, but missing body. | A Barbaresco, with a funny 'paint' smell, but great taste. Over 37 EUR. | The 'star' of the evening, not from Piemonte, but from Lombardia: a Sforzato di Valtellina. Exquisitely complex. 42.5 EUR, and 15.5 % Alc.! | Lemonade with a bit of alcohol (5%). Not my thing |
Interesting evening again. Next time: North-East Italy.
Can't wait to taste a
Lagrein Reserva again. Only 6 more nights :-)
Category: Wine |

Technorati: Wine
Comments (2)
2 Responses
on 2/10/2010 9:59:05Wim

Now I'm quiet curious if you will recognise the Lagrein ;-). Don't forget we are entering the land of Amarone. Can this wine beat the Sforsato?

on 5/10/2010 13:18:48Laurent Boes

Where can I enroll in your wine club ;-)
Leave a Reply