Posted by Theo Heselmans on February 17th, 2008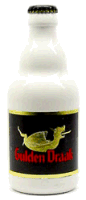 I used to be a Beer-drinker. Never Seldom in large quantities, but preferring quality, enjoying the incredibly big selection of Belgian Beers. I was a member of 'The Objective Beertasters' for many years.
My favorite beer: Gulden Draak (Golden Dragon), 10.5 % alc..

Then something changed !
A customer of mine, apparently pleased with my work, gave me a present in 1998: a basket, containing 17 bottles of French wine !
Part of the list:
1992 Chateau Dassault
1994 Chateau Pape Clement, Le Clementin
1993 Chateau Latour, Les Forts de Latour
1995 Domaine du Clos Frantin (Albert Bichot), Vosne-Romanée
1995 Domaine L'Héritier-Guyot, Clos blanc de Vougeot, Vougeot 1er Cru
1993 Chateau Montus
As they seem to be good ones, I started buying books about wines, to learn more. I enrolled for a couple of evening courses, and learned even more. I became sort of obsessed: visited a lot of wine tastings, bought many wines, and set up my own wine-cellar.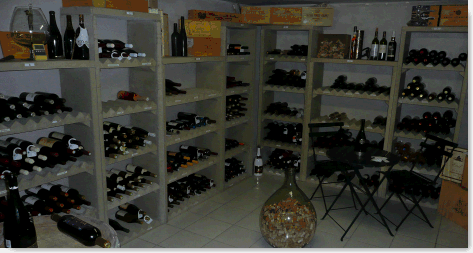 I enrolled in a year-long course (one evening a week), and joined one (
Te Judice
), and co-founded another (
het 9de Vat
) wine-club.
We've visited multiple wine-regions: Alsace-Burgundy-Bordeaux-Champagne (France), Piemonte-Tuscany (Italy), Hunter Valley-Coonawarra-Barossa (Australia), Stellenbosch-Franschhoek-Paarl (South-Africa) ....
I even helped friends of mine during
harvest at their at
Château Goubau
.
I discovered that drinking wine is personally rewarding and satisfying. But it becomes
pleasure
, when shared (with my wife, family and/or friends)!
The variety in grapes, countries, regions, climates, harvest-years, (technical) treatments, is so enormous, that enjoying wine is always a new experience.
How about you? How do you dig wine ?
Category: Personal Wine |

Technorati: Personal
Comments (1)
1 Responses
on 22/02/2008 11:44:08Tom

Hi Theo,

Very interesting story of your 'switch' to wine.

As for beer: I only like and drink the dark ones such as Gulden Draak (one of my fav's aswell), Rochefort, Chimay Bleue (my fav!),... Because of the kinda 'bitter' taste I almost never drink blond or 'pils' beers. Everyone his taste :-)

As for wine: I absolutely prefer red wine. Because my parents are into wine, I base my choices upon their advice :-) Chateuneuf du pape (tasted several years) is among my prefered ones.

Greetz,

Tom
Leave a Reply