Posted by Theo Heselmans on July 22nd, 2007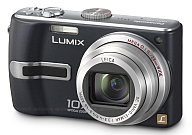 Every year, and this weekend was the 11th time, the local Hot Air Balloon club 'Icarus' organizes a wonderful 3-day event. Sometimes they get over 30 balloons, some of them in very cute shapes.
I'm a bit of a amateur photographer, and this is always a chance to take nice colorful pictures. I also recently bought myself a great new pocket-camera (to replace my 4 year old Powershot S40), and I loved to try it out. It's a Panasonic Lumix DMC-TZ3. 10x optical zoom (with a 28 wide angle).
I made a 'collage' of some nice balloons: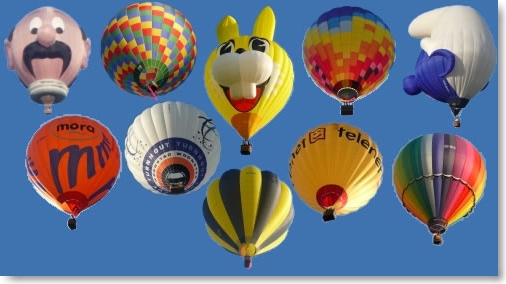 Click on the balloons for more pictures.
Category: Personal |

Technorati: Personal
Comments (2)
2 Responses
on 26/07/2007 14:21:53Kurt Debaene

Alle hot air balloons zouden in de shape van een konijn moeten zijn. Ziet er heel grappig uit.

on 27/07/2007 11:23:47Monique

Nice "collage".

We have in France the Mondial Air Ballon next week & next WE.

Perhaps i will go there to admire air balloons ...
Leave a Reply