Posted by Theo Heselmans on October 31st, 2007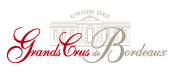 Every year the 'Union des Grands Crus de Bordeaux' organizes a major tasting, dedicated to 1 vintage year. About a 100 different 'Châteaux' are present.
Not the absolute top, but most below.
Very impressive to be able to taste these in a couple of hours time.
This time they all presented their 2005 vintage, and I must agree it's an excellent year. Last year (2004 vintage) I had trouble finding a good wine;
this year I had trouble distinguishing between the good and the very good.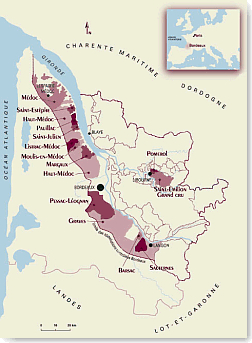 A couple of châteaux that really caught my eye pallet:
Saint-Emilion: Beau-Séjour Bécot, Larcis Ducasse, Pavie-Maquin
Pomerol: La Pointe
Haut-Médoc: Citran, Coufran, La Lagune
Moulis-en-Médoc: Chasse-Spleen
Pessac-Léognan: Pape Clément
Margaux: Brane-Cantenac, Marquis de Terme
Saint-Julien: Beychevelle, Léoville Barton
Pauillac: Lynch-Bages, Pontet-Canet
Saint-Estèphe: Phélan Ségur
Sauternes: Climens, Guiraud
I must confess though, I'm not really into Bordeaux,
but when they are good, I'm the first to admit it.
How are you feeling about Bordeaux ?
Category: Wine |

Technorati: Wine
Comments (3)
3 Responses
on 31/10/2007 9:38:42Bert Gilles

Dear Theo

Having visited "Les Grands Crus de Bordeaux 2005" in your gracious company, I cannot but confirm your impressions as far as the quality of the vintage is concerned! 2005 is indeed a great, correct: promising year that does not yet show its full potential: most of the wines we tasted haven't found the remarkable balance yet between tannin, acidity and spices that is so typical for a good Bordeaux! One thing is for sure though: within 2 to 3 years from now, we'll be able to enjoy the incredible, sensual charm of a great Bordeaux-vintage!

Bert Gilles, Bordeaux-freak

on 31/10/2007 13:58:24Ronny Vos

Exists finally good Bordeaux wines for a good price! (2005) Are is it once again "marketing".

on 7/11/2007 21:54:50Wim Sas

To Ronny: As you have sinned by doubting the existence of a good Bordeaux, let it be your cure to drink a Bordeaux a day for a month. You'll be surprised! And so will I, by seeing you doing this ;-)
Leave a Reply